Stylist Tip #9: Accessories – Less is More!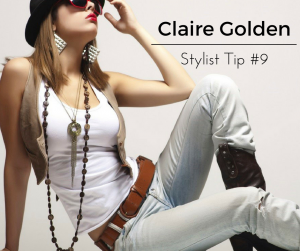 Certain trends develop inevitably with certain seasons. One such trend that is synonymous with the festive period is adding accessories to your look!
Owning a wide range of accessories can be a life-saver at Christmas, so consider each purchase as an investment. Us ladies love our bling so I'm sure you'll be delighted to hear this!
Consider a black dress you have in your wardrobe – imagine the difference a necklace can make to the look versus the difference a black Faux Fur cuff can have.
In my opinion 'Bling' is good at Christmas and judging by the current fashion climate, is certainly on trend!
However, in the words of Coco Chanel:
"Before leaving the house, a lady should look in the mirror and remove one accessory"
Less is more folks, so take this into consideration before heading out the door covered in diamonds, necklaces, jewels & every thing else bling!
And for any inquiries, just give me a call or send me a message!